What's happening in the state of Alabama to help protect the air, water, and land for the state's people, and generations to come.
Saturday, December 26, 2009
Friday, December 04, 2009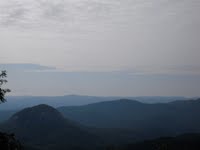 BEN Holiday Appeal
http://www.bamanews.com/donation.html
News
(Links - Depending on your program, you may need to cut and paste links)
Wild South and Wildlaw Protect 71,043 of National Forests - As a result of a formal protest by Wild South and Wild Law, a proposal to lease for oil and gas development 148 parcels covering 71,043 acres in the National Forests in Alabama has been withdrawn. Particular places protected as a result of this decision: The Pinhoti Trail, viewshed of the Cheaha and Dugger Wilderness Areas, and several rivers including the Cahaba River and Blackwater River. For details read - http://www.wildlaw.org/news/12032009.htm
Gardeners Grow 45,000 Oysters for Restoration - Volunteers throughout the Mobile Bay region have helped grow more than 45,000 oysters this year, at 44 gardening sites on Mobile Bay reefs. Check out the entire story at: http://www.masgc.org/page.asp?id=3
Critical Habitat Proposed for the Vermilion Darter - The U.S. Fish and Wildlife Service is proposing to designate 13 stream miles as critical habitat for the Vermilion Darter in the Turkey Creek watershed of Jefferson County. For details, visit: http://www.fws.gov/southeast/news/2009/r09-062.html
Alabama's Dangerous Streets - Transportation for America recently released a report titled "Dangerous By Design" looking at pedestrian deaths in American cities. The Birmingham Metro area ranked 8th worst nationally for the top 50 U.S. Metro areas, according to their "Danger index." Also in the report, other large Alabama Metro areas were scored, including Mobile, which had a pedestrian danger index nearly double that of Birmingham. To access the report visit: http://t4america.org/resources/dangerousbydesign/
Renew Our Rivers Recognized By Keep America Beautiful - For the seventh straight year Alabama Power's Renew Our Rivers program has been recognized by Keep America Beautiful. This year more than 5,500 volunteers participated removing more than 200 tons of trash and debris fro the state's lakes and rivers. For details visit: http://www.alabamapower.com/news/iframe_pressroom.asp?WT.svl=body_pressroom
Events
Alabama Wildlife Center 17th Annual Craft and Bake Sale - Saturday, December 5th, 9am to 2pm at Oak Mountain State Park - Call 205-6633-7930 for details.
Cahaba River Society Day at Nabeel's Cafe - Wednesday, December 9th, 10:30am to 9:30pm - 10% of sales from the day is contributed to CRS, when patrons mention they support CRS at checkout.
ADEM Nonpoint Conference - January 20th in Montgomery - Details - http://www.adem.state.al.us/Education%20Div/Conference/2010/10NPSConference.htm
Alabama Rivers Alliance Watershed Leadership Conference
EEAA Conference
http://www.eeaa.us/content/view/89/1/
Christmas/Holiday Gift Ideas
Check out Green Teacher magazine. If you order the magazine, 20% of your new subscription will be rebated to the Environmental Education Association of Alabama. Call them at 888-804-1486 or visit http://www.greenteacher.com
Weeks Bay Foundation - http://www.weeksbay.org/shopping_cart.htm
Alabama Wildlife Federation - http://www.alabamawildlife.org/news/?newsID=18
Alabama Coastal Foundation - http://www.joinacf.org/merchandise.html
Land Trust of Huntsville and North Alabama - http://landtrust-hsv.org/?p=561
Black Warrior Riverkeepers - http://blackwarriorriver.org/shop.html
Higher Ground Roasters - http://www.highergroundroasters.com/
Legacy - http://www.legacyenved.org/products/products_main.htm
Department of Conservation -
http://www.outdooralabama.com/outdoor-alabama/shop/
Alabama Museum of Natural History
http://www.ua.edu/academic/museums/history/wordpress/?page_id=152
Ruffner Mountain (use Goodshop.com or Goodsearch.com to raise monies for Ruffner)
http://www.goodsearch.com/toolbar/ruffner-mountain-nature-center
Links/Publications
Leading Scientific Organizations Position on Climate Change Letter
http://www.ametsoc.org/sss/documents/climateletter.pdf
A Green Mayoral Candidate in Birmingham - Scott Douglas
http://www.douglasformayor.org/
*****************************************
The Bama Environmental News is edited and published by Pat Byington. To receive back copies of BEN go to http://www.BamaNews.com . If you would like to be removed from this e-mail listserve contact BEN at pkbyington@aol.com