What's happening in the state of Alabama to help protect the air, water, and land for the state's people, and generations to come.
Thursday, September 24, 2009
Tuesday, September 15, 2009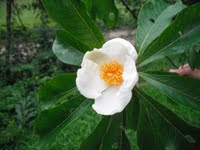 News
Alabama recieves a D+ water quality protection grade from the Alabama Rivers Alliance - Check out the report at http://www.healthygulf.org
Manatee Sighting Network "Tags" It's First Manatee - From the Daulphin Island Sea Lab http://press.disl.org/9_9_09manatee.htm
Land Trust of Hunsville and North Alabama Protects 69 Acres in Havest, Alabama -http://landtrust-hsv.org/?p=317
ADEM Reform Coalition releases report on critical of Alabama Department of Environmental Management compliance. The report can be found here: http://www.enviro-lawyer.com/NPDESReport.pdf
New York Times is running a series of articles on lax and worsening enforcement of the Clean Water Act nationwide. Here is an interactive map from the Times about Alabama's violations.http://projects.nytimes.com/toxic-waters/polluters/alabama . Here is the article:http://www.nytimes.com/2009/09/13/us/13water.html?_r=1&scp=3&sq=water%20quality&st=cse
EPA to be holding a Public Forum on Coal Ash Landfill in Perry County - Details -http://blog.locustfork.net/2009/09/14/epa-to-hold-public-hearing-on-coal-ash-landfill/
PBS News Hour Features Birmingham's Northern Beltline in Transportation Series -
http://www.pbs.org/wnet/blueprintamerica/reports/zombie-highways/video-full-report/778/
BEN Notes:
Jobs
Green Resource Center for Alabama Seeking Director - Full Job Description -http://www.bamanews.com/2009/09/green-resources-center-for-alabama.html
Grants
Birmingham Audubon Mini-Grants - The deadline for the Birmingham Audubon Society's Mini-Grant program is fast approaching. Visit http://www.birminghamaudubon.org/grantscholar/minigrantprog for details
Events
Save the Black Warrior Campaign by Sweetwater for the entire month of September. Check out all the venues at http://www.savetheblackwarrior.com/
Freshwater Land Trust Whole Foods 5% Day - Today! September 15th Whole Foods Market is donating 5% of their net sales to the Freshwater Land Trust. Check out the details at http://www.freshwaterlandtrust.org
AWF Wild Game Cook-off in Birmingham - September 17th, 6:00pm at the Birmingham Zoo - Details: http://www.alabamawildlife.org/events/?eventID=48&date=09/17/2009
Sierra Club's "Alabama Heritage, Wild and Rural" - September 19th at the Red Dot Gallery in Homewood, Alabama - For more info call 205-870-7608.
22nd Annual Alabama Coastal Cleanup - September 19th, 8:00AM - Join Alabamians in our state's largest litter cleanup - Details: http://www.alcoastalcleanup.org
Land Trust of Huntsville and North Alabama's Moon Over Three Caves Dance - September 19th, 7:00 to 11:00pm at Historic Three Caves in Huntsville, Alabama. For additional info call 256-534-5263 or visit http://www.landtrust-hsv.org
Preview Ken Burn's new PBS Special about America's National Parks - Sept. 19th & 26th at the JSU Canyon Center , Fort Payne, Alabama - Details - http://www.jsunews.com/news/?newsID=181
Green U in Huntsville - September 26th, 10AM to 4PM - Hosted by the Huntsville Botanical Gardens, a day full of workshops and events. Details: http://www.hsvbg.org/events/greenu.htm
Solar Home Tour in Blount County - October 4th and 5th,10-2PM - Register by calling 205-919-6231. Additional details: http://www.alabamarivers.org/events/special-events/blount-county-solar-home-tour/
Ecofest 11 Benefit the Southern Environmental Center - October 8th at WorkPlay in Birmingham - Details: http://www.bsc.edu/sec/EcoFest%2011%20Invite.pdf
Energy Forum 2009 - October 13-14 at the Birmingham Botanical Gardens - Hosted by the Interfaith Environmental Initiative of Alabama - Details: http://www.interfaithenvironmental.org/wp-content/uploads/2009/08/IEIAFLYER.pdf
5th Annual John Borom Coastal Bird Fest - October 16-19 at Faulker State Community College, Fairhope, and various venues around coastal Alabama - Details: http://www.alabamacoastalbirdfest.com
Workshops & Events at 5 Rivers Delta Resource Center - Visit http://www.Alabama5Rivers.com
ARTSCAPE an Event will benefit the Freshwater Land Trust - November 19, 6:30-9:00pm - Details: callthe Land Trust at 205-226-7900.
*****************************************
The Bama Environmental News is edited and published by Pat Byington. To receive back copies of BEN go to http://www.Bamanews.com . If you would like to be removed from this e-mail listserve contact BEN at pkbyington@aol.com
Green Resource Center for Alabama
Executive Director Job Description
Part-time
The Green Resource Center for Alabama, a Birmingham-based nonprofit, is seeking an Executive Director to manage this newly formed organization and assist in the development of funding for the organization.
The mission of the Green Resource Center for Alabama (GRCA) is to share wise social, economic and environmental practices - inspiring people to action!
Candidate Qualifications:
The candidate must have exceptional interpersonal, management and communication skills with a proven history of fund-raising, grant-writing and foundation relations experience. It will be considered preferable to have experience with developing a startup organization. Nonprofit experience with a background in human resources, financial and volunteer management will be considered a plus. Candidates must be self-motivated, able to work independently, and show creativity and initiative in creating new programs for the organization.
Position Responsibilities:
Fund Development
1. Provide fundraising leadership and drive the development of new funding sources.
2. Oversee a grant-seeking program, including grant maker identification, cultivation, grant writing and grant reporting.
3. Foster relationships with current and past funders to the organization.
4. Oversee and ensure all development record-keeping.
Marketing and Community Relations
1. Increase the visibility, public perception and public awareness of all aspects of GRCA's mission, goals, activities and achievements.
2. Maintain and cultivate cooperative relationships with the community; maintain an interest in local civic affairs and foster participation when appropriate.
3. Serve as an effective spokesperson for the organization and represent GRCA in a broad range of public and community settings.
4. Maintain communication with donors, members, volunteers, community leaders and other appropriate individuals, organizations, and government officials.
5. Oversee website management and update information on a regular basis
Administrative and Human Resource Management
1. Supervise the organization's staff and operations.
2. Develop an annual budget in conjunction with the Board Treasurer and Finance Committee for review and approval by the Board of Directors in advance of each fiscal year.
3. Oversee the organization's accounting functions including systems for recording revenue and expenses; managing funds awarded through grants; generation and review of monthly income statements; preparation of annual tax return and ensure that the agency operates within budget.
4. Oversee the agency's volunteer program.
5. Oversee the agency's membership program.
6. Provide support to board committees.
7. Provide regular reports to the Board of Directors and GRCA President to assure that the board is fully informed on the condition of the organization.
8. Prepare goals and objectives for the organization with the Board of Directors.
9. Develop job descriptions for needed staff with the HR Committee.
10. Other duties as assigned by the Board of Directors.
Salary:
Executive Director will be initially responsible for raising dollars to fund his/her own salary as well as securing program and project dollars. Once stable funding sources for GRCA are secured, and money is deemed available for traditional salary, a specific amount will be negotiated between the GRCA board and the Executive Director. Hours are negotiable. Employee benefits may be added in the future as funding allows.
How to Apply:
Interested Applicants should send a resume, cover letter and three references no later than September 30, 2009 to:
Email: kelley@sandrewwalton.com or via mail to
Green Resource Center for Alabama –ED Search
ATTN: Scott Walton
2564 18th Street South
Homewood, AL 35209
No phone calls please.