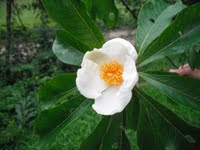 News
Alabama recieves a D+ water quality protection grade from the Alabama Rivers Alliance - Check out the report at http://www.healthygulf.org
Manatee Sighting Network "Tags" It's First Manatee - From the Daulphin Island Sea Lab http://press.disl.org/9_9_09manatee.htm
Land Trust of Hunsville and North Alabama Protects 69 Acres in Havest, Alabama -http://landtrust-hsv.org/?p=317
ADEM Reform Coalition releases report on critical of Alabama Department of Environmental Management compliance. The report can be found here: http://www.enviro-lawyer.com/NPDESReport.pdf
New York Times is running a series of articles on lax and worsening enforcement of the Clean Water Act nationwide. Here is an interactive map from the Times about Alabama's violations.http://projects.nytimes.com/toxic-waters/polluters/alabama . Here is the article:http://www.nytimes.com/2009/09/13/us/13water.html?_r=1&scp=3&sq=water%20quality&st=cse
EPA to be holding a Public Forum on Coal Ash Landfill in Perry County - Details -http://blog.locustfork.net/2009/09/14/epa-to-hold-public-hearing-on-coal-ash-landfill/
PBS News Hour Features Birmingham's Northern Beltline in Transportation Series -
http://www.pbs.org/wnet/blueprintamerica/reports/zombie-highways/video-full-report/778/
BEN Notes:
Jobs
Green Resource Center for Alabama Seeking Director - Full Job Description -http://www.bamanews.com/2009/09/green-resources-center-for-alabama.html
Grants
Birmingham Audubon Mini-Grants - The deadline for the Birmingham Audubon Society's Mini-Grant program is fast approaching. Visit http://www.birminghamaudubon.org/grantscholar/minigrantprog for details
Events
Save the Black Warrior Campaign by Sweetwater for the entire month of September. Check out all the venues at http://www.savetheblackwarrior.com/
Freshwater Land Trust Whole Foods 5% Day - Today! September 15th Whole Foods Market is donating 5% of their net sales to the Freshwater Land Trust. Check out the details at http://www.freshwaterlandtrust.org
AWF Wild Game Cook-off in Birmingham - September 17th, 6:00pm at the Birmingham Zoo - Details: http://www.alabamawildlife.org/events/?eventID=48&date=09/17/2009
Sierra Club's "Alabama Heritage, Wild and Rural" - September 19th at the Red Dot Gallery in Homewood, Alabama - For more info call 205-870-7608.
22nd Annual Alabama Coastal Cleanup - September 19th, 8:00AM - Join Alabamians in our state's largest litter cleanup - Details: http://www.alcoastalcleanup.org
Land Trust of Huntsville and North Alabama's Moon Over Three Caves Dance - September 19th, 7:00 to 11:00pm at Historic Three Caves in Huntsville, Alabama. For additional info call 256-534-5263 or visit http://www.landtrust-hsv.org
Preview Ken Burn's new PBS Special about America's National Parks - Sept. 19th & 26th at the JSU Canyon Center , Fort Payne, Alabama - Details - http://www.jsunews.com/news/?newsID=181
Green U in Huntsville - September 26th, 10AM to 4PM - Hosted by the Huntsville Botanical Gardens, a day full of workshops and events. Details: http://www.hsvbg.org/events/greenu.htm
Solar Home Tour in Blount County - October 4th and 5th,10-2PM - Register by calling 205-919-6231. Additional details: http://www.alabamarivers.org/events/special-events/blount-county-solar-home-tour/
Ecofest 11 Benefit the Southern Environmental Center - October 8th at WorkPlay in Birmingham - Details: http://www.bsc.edu/sec/EcoFest%2011%20Invite.pdf
Energy Forum 2009 - October 13-14 at the Birmingham Botanical Gardens - Hosted by the Interfaith Environmental Initiative of Alabama - Details: http://www.interfaithenvironmental.org/wp-content/uploads/2009/08/IEIAFLYER.pdf
5th Annual John Borom Coastal Bird Fest - October 16-19 at Faulker State Community College, Fairhope, and various venues around coastal Alabama - Details: http://www.alabamacoastalbirdfest.com
Workshops & Events at 5 Rivers Delta Resource Center - Visit http://www.Alabama5Rivers.com
ARTSCAPE an Event will benefit the Freshwater Land Trust - November 19, 6:30-9:00pm - Details: callthe Land Trust at 205-226-7900.
*****************************************
The Bama Environmental News is edited and published by Pat Byington. To receive back copies of BEN go to http://www.Bamanews.com . If you would like to be removed from this e-mail listserve contact BEN at pkbyington@aol.com