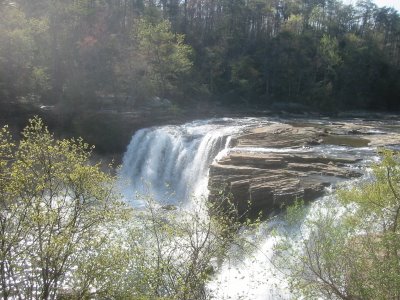 1) Commute Smart Business Doubling in Alabama
2) Black Warrior Riverkeeper Protects Two Endangered Species 
3) City of Florence Adds Cooking Oil to Its Recycling Program 
4) Study: Birmingham 21st Worst Carbon Footprint in US
5) City of Fairhope Issues Land Disturbance Moratorium
6) BEN Notes:  Beach, Dune and Forest Excursions,  Alabama Coastal Cleanup, Vestavia Hill's 'Green Library", Alabama Hiking Trail Society Calendar of Events, Fresh Air Family Calendar of Events, Fall Migration Celebration at the Alabama Wildlife Center
*******************************************
Take Pride Statewide Conference - August 12-13 at Samford University
Football great Bart Starr and First Lady Patsy Riley are teaming up with Auntie Litter, holding the first ever Take Pride Statewide Conference for litter prevention at Samford University in Birmingham on August 12-13.  Please  register today at http://www.TakePrideStatewide.org  or call 205-879-3009. 
*******************************************
1. Commute Smart Business Doubling in Alabama - Rising gas prices have turned many Alabamians into "carpoolers."  
According to Commute Smart in Birmingham interest and participation in their programs has nearly doubled in the past few months.  For example:
* New applicants for the Commute Smart Rideshare program has increased from 450 in April 2007 to 799 in April 2008. 
* Active registrants (people looking to carpool) in the Commute Smart database has increased from 3493 in June 2007 to 5957 in June of 2008. 
* Visits to the Commute Smart website has increased 4 times from 842 monthly visits to the Commute Smart website in January 2008 to 3709 first time website visits in June 2008.
As a result of high gas prices, Commute Smart's carpool, vanpool and bike match lists are growing by the day, making it more and more viable to help people carpool to work from their local community or neighborhood.  To learn more about Commute Smart in Birmingham, Montgomery and Mobile visit http://www.commutesmart.org
2. Black Warrior Riverkeeper Protects Two Endangered Species - The Black Warrior Riverkeeper and Alabama Biodiesel reached a settlement to the pollution lawsuit the Black Warrior Riverkeeper filed on August 22, 2007 in US District Court.  The Honorable Judge John E. Ott approved the settlement requiring Alabama Biodiesel to cease illegal discharges of oil and grease, obtain a pollution permit mandated by the Clean Water Act, and pay $27,500 for a Supplemental Environmental Project (SEP) in the Black Warrior watershed.
The SEP settlement will benefit Jefferson County's Tapawingo/Penny Springs, habitat of the federally endangered Vermilion and Watercress Darters and a pristine tributary of Turkey Creek.  Both endangered species live only in the Black Warrior watershed.  The parties chose the Freshwater Land Trust, to receive the Alabama Biodiesel's SEP payment and lead the restoration project.
3. City of Florence Adds Cooking Oil to Its Recycling Program - According to the Times Daily, last month, the city of Florence added used cooking oil to its 20 year old recycling program, with plans to transform the oil into cheap biodiesel to run city vehicles.  City residents will be asked to place waste cooking oil in secure container, to be picked up along with the city's other recyclable items that already include paper, aluminum, plastics and motor oil.
The city's wastewater department has developed a plan to build a $25,000 biodiesel production unit that will produce fuel to be used in city vehicles.  The elimination of the cooking oils in Florence will also prevent tons of grease that accumulates and gums up the city's sewer system.
4. Study: Birmingham 21st Worst Carbon Footprint in US - In a study produced by the Brookings Institute, the city of Birmingham ranks 21st out of the 100 largest metro areas in the U.S. for the worst per capita carbon footprints.
According to the study Metro Birmingham-Hoover's per capita footprint from transportation and residential energy use increased 8.41 percent between 200 and 2005.  the average per capita footprint of the 100 largest metro areas and of the nation increased 1.1 percent and 2.2 percent during this time, respectively. The transportation portion of Birmingham-Hoover's per capita increased 10.5 percent between 2000-2005 compared to an increase of 2.4 percent in the 100 metro areas.
To check out the entire Brookings report, visit http://www.brookings.edu/metro/CarbonFootprint.aspx
5. City of Fairhope Issues Land Disturbance Moratorium - According to BalwinCountyNow.com, in June, the city Council of Fairhope established a moratorium on "land disturbance permits" that have a negative impact on wetlands within the city limits and the city's building permitting jurisdiction.  
"We want to save as many wetlands as possible because of the positive impact they have on stormwater runoff," said Barry Fulford, city build official.  'The more you take away from these areas that naturally soak up water, the more runoff you're going to have that ends up in the bay through sewers and creeks."
The new ordinance, which will be in place until October 15th, allows the city to tighten up its stormwater ordinances to protect wetlands.  
6. BEN Notes:  Beach, Dune and Forest Excursions, Alabama Coastal Cleanup, Vestavia Hill's 'Green Library", Alabama Hiking Trail Society Calendar of Events, Alabama Hiking Trail Society Calendar of Events, Fall Migration Celebration at the Alabama Wildlife Center
Beach, Dune and Forest Excursions - Walk through the Audubon Bird Sanctuary's maritime forest on Dauphin Island on July 29th, 9 a.m. to Noon.  Cost: $15 adults/$10 children - contact Mendel Graeber 251-861-2127 or mgraeber@disl.org
Alabama Coastal Cleanup - The Alabama Coastal Cleanup will be held this year on September 20 - 8 a.m. to Noon.  Contact Amy King at 251-928-9792 or amy.king@dcnr.alabama.gov for details.
Vestavia Hill's 'Green Library" - Vestavia Hills is building the first LEED building library in Alabama.  Check it out at http://www.libraryintheforest.org
Alabama Hiking Trail Society Calendar of Events - http://www.hikealabama.org
Fresh Air Family Calendar of Events - http://www.freshairfamily.org
Fall Migration Celebration at the Alabama Wildlife Center - Join the Alabama Wildlife Center on August 30th, 2:00 p.m. for the Fall Migration Celebration. For information about this exciting day-long event call Janet Byars at 205-663-7930 or visit http://www.awrc.org