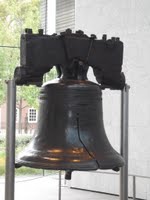 News
American Council for an Energy Efficient Economy ranks Alabama 48th in the country in the implementation of energy efficient programs and policies. Scoring lower than Alabama (worse) were Mississippi, North Dakota, Wyoming and the District of Columbia.
Here is the report: http://www.aceee.org/press/e097pr.htm
Birmingham News Story - http://blog.al.com/spotnews/2009/10/alabama_ranks_48th_in_energy_e.html
The Alabama Department of Environmental Management assessed $286,100 for water pollution violations in the 2009 fiscal year compared to more than $1.2 million in each the proceeding two years according to the ADEM Reform Coalition.
Mobile Register Story - http://blog.al.com/live/2009/10/adem_penalties_for_water_pollu.html
According to a new Southern Environmental Law Center (SELC) report, the Birmingham Metro Area ranks #1 for the worst soot pollution of any urban region in the South, with levels high enough to put more than 400,000 children and adults directly at risk for heart and lung disease.
The SELC Report - http://www.southernenvironment.org/newsroom/press_releases/2009_10_20_bham_press_release/
A settlement has been reached between Mobile Baykeeper and the Alabama Department of Transportation in the US 98 lawsuit. The settlement will require the agency to deliver several environmental improvements demanded by Mobile Baykeeper to the very controversial project that was dubbed by the Mobile Register "Muddy 98."
Mobile Register Story - http://blog.al.com/live/2009/10/mobile_baykeeper_settles_muddy.html
Mobile Register Series 'Muddy 98" - http://blog.al.com/pr/2007/09/muddy_98.html
SweetWater Brewing Company's 2nd Annual "Save the Black Warrior River Campaign" raised $13,000 throughout the Birmingham/Tuscaloosa Region.
http://blackwarriorriver.org/news/save-the-black-warrior-2009-recap.html
Alabama Coastal Cleanup 2009 - More than 4400 volunteers participated and 93,000 pounds of litter collected.
http://www.al.com/news/press-register/metro.ssf?/base/news/1253438173105170.xml&coll=3
BEN Notes:
Jobs
Ruffner Mountain Executive Director Position - http://www.bamanews.com/2009/10/ruffner-mountain-seeking-executive.html
Dauphin Island Sea Lab is seeking an Aquarist & Research Associate - go to http://press.disl.org/jobs.htm
Grants
Birmingham Audubon Mini-Grants - The deadline for the Birmingham Audubon Society's Mini-Grant program is fast approaching.
Visit http://www.birminghamaudubon.org/grantscholar/minigrantprog for details
Events
International Day of Climate Action - Saturday, October 24th - events Across Alabama
http://www.bsc.edu/communications/news/2009/20091015-enact.htm
http://www.aeconline.org/blog/2009/10/350org-climate-action-day-in-alabama.html
Land Trust of Huntsville and North Alabama - 09 Autumn Ramble Guided Hike Schedule- http://landtrust-hsv.org/?p=406
Mobile Baykeeper Bay Bash - October 29, 6:00 to 8:00 at the 5 Rivers Delta Resource Center -
Additional Details at: http://www.mobilebaykeeper.org/events/bay-bash
Hulsey Little River Land Trust Annual Meeting, October 29th, 6:00 at ROJO, 2921 Highland Ave. S. Birmingham, Alabama 35205
Workshops & Events at 5 Rivers Delta Resource Center - Visit http://www.Alabama5Rivers.com
Lecture Series - "Dauphin Island, Alabama: America's Birdiest City and Dauphin Island Bird Sanctuaries" - November 10th, 7:00, 5 Rivers Delta Resource Center
The registration deadline for EEAA's Excellence in EE Guidelines training (on November 10th at McWane Center) is approaching fast. Get your registrations in by this coming Tuesday! It is easy at: https://www.regonline.com/ee_guidelines_training
Cahaba River Huckraiser - an Ultimate Frisbee Hat Tournament - November 14th, 9:00 AM to 6:30 PM, at George Ward Park in Birmingham - Details call 32-CLEAN
ARTSCAPE an Event will benefit the Freshwater Land Trust - November 19, 6:30-9:00pm - Details: call the Land Trust at 205-226-7900.
Links
OXFAM Climate Change Map - The Southeast Impacts
http://www.treehugger.com/files/2009/10/climate-change-going-to-hurt-southeast-united-states.php
Comprehensive Data Portal for Global Climate Information
Gulf Coast Chapter of the Hiking Trail Society -
Gulf Alliance Education -
http://www.gulfeallianceeducation.org
*****************************************
The Bama Environmental News is edited and published by Pat Byington. To receive back copies of BEN go to http://www.BamaNews.com . If you would like to be removed from this e-mail listserve contact BEN at pkbyington@aol.com