Describing impacts climate change has had on Antarctica.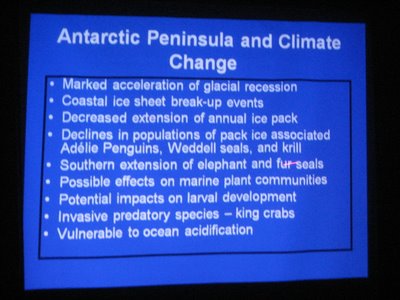 "Fifteen years ago, we use to see glacial calving at Palmer Station (in Antarctica) once a week.  Now we see calving 1 to 2 times a day."

Stunning statistic given at Dr. McClintock's presentation - "Temperatures have increased in Antarctica 10 degrees fahrenheit between 1945-2005."