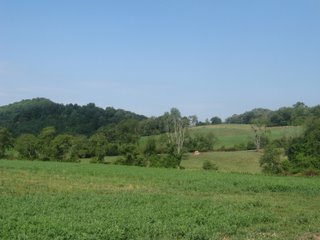 Below is a wonderful Holiday Green "listing" produced by Brantley Fry ( adafry@aol.com ) and Joyce Lanning  (jalanning@bellsouth.net )
Greening from the Inside Out 
Gift to Self – Be truly present during Thanksgiving and Christmas. Take care of you so you can share more with others and stay mindful of what this season is all about.
·   Give yourself time to breathe with the "Breath Prayer" (or see here). To create your breath prayer: Sit quietly in a comfortable position and recall a situation that brings you comfort, peace, joy; Imagine a kind and loving voice calling you by name and asking you what you want; Answer with what you wish to experience to increase that sense of peace and joy, or to give you strength, or health or anything you need in order to experience ease of well-being (You may choose a focus for your wish – Creator, Teacher, Light, Spirit, God – or a quality – Loving-kindness, Deep compassion …) Your wish and your focus for that wish gives you your mantra or prayer of 6 to 8 syllables – Examples: Loving-kindness, fill my heart; Master Teacher, show me the way; Let me know deep peace, O God; Jesus let me rest in Thee.  Then use your prayer often during the day.
·   Give yourself the gift of relaxation and stress-relief with cardiologist Herbert Benson's The Relaxation Response, To quiet the fight or flight response, you need: 1) A quiet environment; 2) An object to dwell upon – word, sound, visual symbol, or breath (Dr. Benson suggests 'one'); 3) A passive attitude – allow thoughts, imagery, feelings which arise to pass on without clinging; and 4) A comfortable position.
·   Give yourself the gift of Gratitude (for the gifts you already have received) - Write down 5 each evening, and you'll tend to spend the day looking for them … instead of concentrating on the day's difficulties. (From Simple Abundance: A Daybook of Comfort and Joy by Sara Ban Breathnach) 
·   Receive piece of mind by setting a realistic budget of time, energy, and money that is clear and stick to what you can and can not do. See Simplify the Holidays at Center for a New American Dream.
·   Check out Jane Treschel's book, A Morning Cup of Yoga and CD, Just Relax.
Greening Our Giving and Receiving – Reduce, Reuse, Recycle
Greeting Cards – According to Go Green, Live Rich, by David Bach, almost 300,000 trees are harvested annually to produce holiday cards sold in the U.S. Americans purchase and send enough holiday cards to fill a 10-story football field. There are a couple of options to help reduce the environmental impact of holiday cards:
·   Send e-cards – Hallmark, American Greetings, and Blue Mountain have websites where you can send free e-cards.
·   Order cards from Cards for Causes or Good Cause Greetings for recycled paper cards with a portion of proceeds going to the charity of your choice.
·   Reuse your cards – especially for family events like birthdays and anniversaries – by writing the date and re-giving it each year.  It becomes a family heirloom and a memory-keeper.
Gift Ideas – According to IdealBite.com, if 10,000 people have to return one less gift to a nearby store, we'll avert the CO2 caused by driving from NYC to North Pole, AK, and back again six times.
·   Instead of buying one gift per person, each person within a family or group of friends can draw one name and concentrate on giving a thoughtful gift – quality rather than quantity.
·   To prevent gift returns, exchange Christmas wish lists. Doing so will prevent us from buying and receiving more stuff we will never use. Besides, spending time with family and friends is much more fun than standing in line to return gifts after Christmas. There are free gift registry services such as TheThingsIWant.com and Amazon.com's wish list. 
·   Check out New American Dream's Alternative Gift Registry, which emphasizes eco-friendly gift-giving.
Gift of Giving:
·       Reduce consumption, eliminate gift wrap, and support work to better Alabama's environment by giving gifts in honor of friends and family to local non-profits:
· Alabama Environmental Council
· Alabama Wildlife Federation (National Wildlife Federation)
· The Birmingham Audubon Society
· Community Foundation of Greater Birmingham – Parknership: Red Mountain, Railroad Reservation, and Ruffner Mountain Nature Center
· Discovering Alabama (and DVDs as gifts)
· Green Resource Center for Alabama
· Southern Environmental Center
· World Wildlife Fund - Adopt an animal
These are just a few of the many non-profits, and the same idea can be applied to any philanthropic organization, including your church, not just environmental groups. To find out more information about local non-profits, contact the Non-Profit Resource Center of Alabama. By giving honoraria, your gift is multiplied beyond the individual(s) to whom you give.
Give memories: – In his book, Make Today Count: The Secret of Your Success Is Determined by Your Daily Agenda, John C. Maxwell recounts the exercise of asking people to write down all of the holiday gifts they received each year growing up. As you might guess, not many are able to do so. Then he asks people to write down all of the family vacations or getaways they experienced. This list is much easier for people to generate, because shared memories last a lifetime. Therefore, give the gift of spending time with loved ones and nature.
·   State and National Park Passes - One of the best and easiest ways to remind your loved ones to get outdoors and enjoy nature is to buy them a park pass for state and national parks. The $626 million birding industry in Alabama is a good example of ecotourism, and there are numerous birding trails throughout the state. Exceptional water, land and wildlife riches are found in every region of the state.  Alabama has 22 state parks. You can purchase a state park gift card at www.alapark.com. Also, Fresh Air Family offers outdoor adventures for families; however a gift donation honoring your friends or family is always welcome. Alabama also has incredible canoe trails throughout the state, including the Bartram Canoe Trail on the Mobile-Tensaw Delta and the Cahaba Canoe Trail in the Blackbelt. You can make a contribution to the Cahaba River Society to reserve a spot on a guided canoe trip on the Cahaba River.
·   Buy a membership to one of Birmingham's many attractions such as the Birmingham Zoo, Birmingham Botanical Gardens, Birmingham Museum of Art, the McWane Science Center, Vulcan Park, and Ruffner Mountain Nature Center.
·   International Expeditions – The World Leader in Nature Travel is based in Helena, and offers a wide-array of nature travel opportunities.
·   Pitch in for summer camp tuition so children can gain an appreciation for Mother Nature first hand.
Wrapping Paper - According to Go Green, Live Rich, by David Bach, Americans spend $2.7 billion dollars annually on gift wrap – more than the GDP of some countries in Africa and Asia – on GIFT WRAP!
·   Use gift wrap made from recycled paper or better yet use items from around your home such as the funny pages, pages from old magazines, old maps, excess fabric (for those who sew or from old cloths that are un-wearable – Wearable clothing can be donated to The Foundry, My Sister's Closet, Goodwill, King's Ranch/Hannah Home, or Salvation Army.)
·   Cut the pictures from your holiday cards and re-use them as gift tags.
·   Re-purpose orphaned earrings or a broken necklace by tying them on to a gift you've wrapped in an inside-out grocery bag.
Consumable Gifts:
·   Baked goods – For those who like to cook, homemade baked goods are always an eco-friendly option. Remember, try to purchase from local farmers' markets and wrap the goods in recyclable aluminum foil rather than petroleum-based plastic wrap. Better yet, give baked goods in re-usable containers.
·   Homemade Bath Salts – Re-use large beverage bottles (think blue Arizona Iced tea or Tazo bottles) to package bath salts. A simple recipe from IdealBite.com calls for: 1 part Epsom salt, two parts sea/rock salt (Morton Kosher is the easiest to find), a few drops essential/fragrance oil, and if you choose, a few drops of food coloring. Stir it all up in a glass bowl (fragrance can stick to some plastics), pop it into your recycled bottle, add a ribbon and a tag suggesting using 2 tbsp. to 1/2 cup in bath water for a muscle-soothing soak. This is a thoughtful, yet easy and inexpensive way to gift co-workers and family friends.
·   Shop at local stores that feature green gifts – such as Red Rain in Homewood, Sojourns downtown, Whole Foods or Tria Market.
·   For children, check out Sprig Toys for battery-free, eco-friendly, paint-free, kid-powered toys. These toys are available at Learning Express in Cahaba Heights, Snoozy's Kids in Crestline, and Homewood Toy and Hobby.
·   Pre-Order Beth Maynor Young's book, Headwaters: A Journey on Alabama Rivers and receive now, In the Presence of Light: A Portfolio of Southern Rivers.
·   Subscription to National Geographic's Green Guide Magazine, Plenty Magazine, NRDC's Good Magazine, NRDC's On Earth Magazine, or Martha Stewart Living's Body and Soul Magazine. Each of which has an online subscription option.
·   Give the gift of plants – Local nurseries and flower shops can help you choose native plants that can be given and planted for a long-lasting gift. Volatile organic compounds (VOCs) are gasses such as benzene and formaldehyde which are released by some fabrics, building materials, fuels and chemicals. A mixture of plant species — including the Spathiphyllum (Peace Lily), Howea forsteriana (Kentia Palm), Dracaena marginata (Marginata) and Dracaena deremensis (Janet Craig), and Epipremnum aureum (Devil's Ivy) have been shown to remove VOCs and cut down on illness and absenteeism in office workers.
·   For coffee lovers, buy locally roasted and organic and fair trade certified, Higher Ground Coffee. Higher Ground comes in flavors that support Alabama non-profit organizations such as The Literacy Council, Cahaba River Society, Alabama Rivers Alliance, Black Warrior Riverkeeper, and Freshwater Land Trust.  
·   Support a local independent book store and purchase a book about sustainability (Don't' forget to skip the gift wrap and simply add a ribbon and personal inscription instead.):
Freedom of Simplicity: Finding Harmony in a Complex World

 by Richard J. Foster

Go Green, Live Rich

 by David Bach

Healthy Child Healthy World: Creating a Cleaner, Greener, Safer Home

, by Christopher Gavigan

In Defense of Food: An Eater's Manifesto

 by Michael Pollan

Last Child in the Woods: Saving Our Children From Nature-Deficit Disorder

 by Richard Louv

The Lorax

 by Dr. Seuss and 

The Great Kapok Tree: A Tale of the Amazon Rain Forest

 

by Lynne Cherry

The Low Carbon Diet: A 30 Day Program to Lose 5000 Pounds

 by David Gershon

Beatrice's Goat

 by Page McBrier and 

Give a Goat

 by Jan West Schrock

The Omnivore's Dilemma: A Natural History of Four Meals

 by Michael Pollan

Simpler Living, Compassionate Life: A Christian Perspective

 by Michael Schut

World Changing: A User's Guide to the 21

st

 Century

 by Alex Stephen (Also check out 

WorldChanging

)

You Can Prevent Global Warming (and Save Money!): 51 Easy Ways

 by Jeffrey Langholz and Kelly Turner
·   According to IdealBite.com, Americans throw away 165,000 tons of non-rechargeable batteries annually.  Despite best efforts to avoid battery operated gifts, holidays usually demand batteries for one thing or another. Instead of the single-use variety, opt for re-chargeable batteries to save money and improve health and the environment.
·   Check out the Natural Resources Defense Council's Great Green Gift Giving web site.
Greening Our Celebrations
Christmas Decorations:
·   Opt for LED Lights - LED is short for Light-Emitting Diode and these lights produce more light with less energy (and pose less of a fire risk than incandescent bulbs which put off as much as 90% of their energy as heat.  According to IdealBite.com, LED bulbs use 90% less electricity than traditional Christmas bulbs, and with their 20-year lifetimes, you don't have to replace LED light-strings as often as conventional ones. Did you know that burning 10 strands of lights with 100 lights per strand, eight hours per day for a month costs up to $175 for incandescent bulbs vs. about $1 for LED mini-bulbs.
·   Buy a live tree – some local nurseries carry live Christmas trees that can be replanted after Christmas.
·   Recycle your Christmas tree – Ask your public works department about recycling and look for announcements regarding local partnerships for tree recycling.
Holiday Meals – According to IdealBite.com, if 10,000 households spend their Thanksgiving meal dollars on local food, we'll invest about $381,000 into our own communities. Most conventional foods travel an average of 1,500 mi before ending up on your plate. Buying in your own backyard saves a lot of energy.  An Iowa State University study found that people who switched to buying 10% of their produce from local sources produced 5-17 times less CO2 overall than if they'd bought nonlocal. Sociologists estimate that people who skip the supermarket in favor of farmers markets have about 10 times the number of conversations while shopping...that's 10 more chances to spread holiday cheer and connect with your community.
·   Try serving food (condiments and spices excluded) produced within a 100-mi radius of your house – This will foster your creative spirit, and help save the planet while you prepare your meal. Plus, fresh food tastes much better than food that has travelled long distances.
·   Finding locally grown food is becoming easier as the slow food and eating local movements become more prevalent.  One great source for locally grown foods is the Finley Avenue Farmers' Market, which is located at 344 Finley Avenue.  Also, go to www.localharvest.org for a complete listing of local food sources such as farmers' markets, co-ops, community supported agriculture (CSAs).
·   Cook only what you need – give leftovers to shelters (which may also have other ways you can help), or Magic City Harvest, which rescues food, will pick up food oversupplied by caterers for special events, especially if you let them know ahead that you may have leftovers.