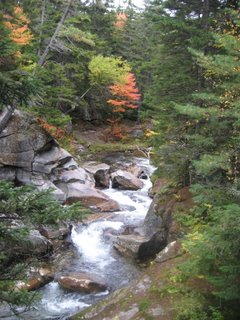 Gulf of Mexico Survey - Please take a few minutes and submit your comments today!
The Gulf of Mexico Alliance has been developing their next Gulf regional plan.  The draft is currently available for comment:  They need Alabama's input.  Comment peroid closes Friday, March 20, 2009.  Here is the survey:
http://www.surveymonkey.com/s.aspx?sm=JxpweEqgvvqLdm_2f35MGcQg_3d_3d 
***********************************************
The Wilderness Society will be holding a national climate change conference March 27-29 in Asheville, North Carolina.  You will not only learn about the challenges of climate change, at this gathering, but also expect be inspired  to take action. 
Visit  http://www.headwatersgathering.org  for details.
**********************************************
Check out the Locust Fork News-Journal's story about the TVA Coal Ash Spill Clean Up which begins on March 20th.  The article also includes an onsite video of the disaster.
http://blog.locustfork.net/2009/03/04/tva-to-begin-coal-ash-spill-cleanup-march-20/
********************************************
1. Conservation Alabama's Legislative Hot List - Each week, Conservation Alabama releases their legislative Conservation Hot List  of bills in the Alabama legislature.  Below is a sampling of their top legislative priorities.
Legislative Priority #1 - HB193/SB388 - Provides for a sales tax holiday for energy star products.
Legislative Priority #2 - HJR37 - Eatablishes waterways designated outstanding by the Alabama Department of Environmental Management as Alabama Scenic River through the Alabama Bureau of Tourism and Travel.
Legislation Supported
HB13 - Requires ADEM to identify environmentally high impact areas on a county basis and compile data on toxic releases into the environment 
HB165 - Creates an Independent Transportation Commission
HB185/SB65 - Provides for Green Fleet legislation
HB186/SB66 - Eliminates certain regulations on the manufacture and transprtation of ethyl achohol
HB188/SB288 - Establishes income tax cedits for installation of energy efficiency equipment
SB72/HB632 - Solid waste disposal management plan. Request considered denied if not acted upon 90 days.
HB 449 - Prohibits any new rock quarry from operating two miles of a school.
Legislation Opposed
SB163/SB279 - Would take $1 billion from Alabama Trust fund over the next ten years to fund road and bridge construction
SB217 - Gives ALDOT greater ability to seek private partnerships for toll road and expand access to funding to build more toll roads and bridges
SB437 - Allows replacement of billboards in certain geograpic areas if they are destroyed by an act of God.
To view the entire list of environmental legislation and Conservation Alabama's positions, go to http://www.conservationalabama.org or here .
2. Alabama Environmental Projects in the Federal Omnibus Appropriations - According to various press releases from Senator Richard Shelby's office, several environmental programs and projects received federal funding in the Federal Omnibus Appropriations legislation that was passed by Congress and signed into law last week.  Here are some of the projects that were funded:
Alabama National Forests  - These monies will assist in the purchase of land with in the boundaries of Alabama's National Forests - $1.25 million
Auburn University Alternative Fuel Source Study of Cement Kilns - A private/public partnership that will study the conversion of alternate fuel sources for cement production while minimizing waste and discharge into the environment. - $1.47 million
Old Cawaba Visitor Center - A center, which 35,000 people visit annaully, was destroyed by fire.  State  and private monies will match the re-bulilding of this important site.  $300.000
4-H Environmental Science Education Center - $500,000
Check out the entire list of projects at Senator Shelby's website at http://shelby.senate.gov/public/
3. City of Huntsville to Launch Sustainable Industry Council - New Huntsville Mayor Tommy Battle announced last week that he will be forming a Sustainable Industry Council, in an effort to make Huntsville a more environmentally friendly community.  
The program, which will be launched on Earth Day April 22nd,  will be charged to make recommendations that will make city government  more environmentally conscious. Some of the activites may include switching to energy and water saving technologies in city buildings, engage the city in more green thinking, improve recycling and public transportation efforts, and  recommend ways for local industries can do their part such as using solar power systems and clean-burn technologies.
4. BEN Notes: ARA Watershed Leadership Conference, EEAA Conference, Cahaba River Society Headwaters Book Debut Benefit, Mobile Riverkeeper Private Screening/Benefit, Montgomery Tree Committee, Black Warrior Riverkeeper Benefit, Dauphin Island Sea Lab's Discovery Day,  "Growing Roots" Connecting Educators and their Children to Nature", Learn to be an Oyster Gardener,  WRATT Emission's Testing Schedule, Shoals Environmental Alliance Spring Nature Outing Schedule
ARA Watershed Leadership Conference - The Alabama Rivers Alliance will be holding their 11th Annual Watershed Leadership Conference on March 20-22 at beautiful Camp McDowell.  Visit http://www.alabamarivers.org for details.
EEAA Conference - The Environmental Education Association of Alabama will be holding their Annual Conference - titled "Woods and Water: Connections in Nature" from March 19 to March 21 at the Alabama 4-H Center in Columbiana, Alabama.  For information about the event, visit http://www.eeaa.us   or call 256-426-5871.
Cahaba River Society Headwaters Book Debut Benefit - Join the Cahaba River Society in celebrating the debut of Headwaters - A Journey on Alabama Rivers by photographer Beth Maynor Young and storyteller John Hall.  The event will be held Thursday, March 26th at O'Kafe's, Martin Biscuit Building, 2901 2nd Ave. South in Birmingham.  A portion of the proceeds will benefit the Cahaba River Society.
Mobile Baykeeper Private Screening/Benefit - Mobile Baykeeper will be presenting Grand Canyon Adventure: RIver at Risk on the big screen on March 27, 2009 from 7-9 PM at the IMAX Gulf Exploreum.  The evening will begin with a reception and followed by a brief presentation by the Mobile Baykeeper and the film. Tickets are $20.  There will be refreshments provided by Budweiser-Busch Distributing of Mobile and Mobile Popcorn.  Seating is limited and only advance sales tickets will be accepted.  Call Mobile Baykeeper at 251-433-8197 for details or visit http://www.mobilebaykeeper.org
Montgomery Tree Committee - The Montgomery Tree Committee will be holding the Spring Cypress Pond Walkabout, 10:00 AM.  Meet at the end of the Communications Parkway and wear boots!  For details call 334-834-4848.
Black Warrior Riverkeeper Benefit - The Locust Fork Band will be playing a charity concert for the Black Warrior Riverkeeper at Bottletree Cafe in Birmingham on Saturday, April 4th, 3-6 PM.  For details call 205-458-0095.
Dauphin Island Sea Lab's Discovery Day - Discovery Day 2009 will celebrated at the Dauphin Island Sea Lab this spring on April 18th, 10am-2pm .  For details visit http://www.disl.org  and hit the "What's New" banner link.
"Growing Roots" Connecting Educators and their Children to Nature" - The McDowell Environmental Center and Legacy are teaming together to offer a free teacher workshop - "Growing Roots" Connecting Educators and their Children to Nature" .  the workshops will be held June 8-10 at Camp McDowell.  For info call Maggie Wade Johnston  at 205-387-1806 or Toni Bruner 334-270-5921.
Learn to be an Oyster Gardener - The Mobile Bay Oyster Gardening Program will be holding Oyster Gardening workshops on April 18th - 10:00am, at the Alabama Gulf Coast Convention and Visitor Bureau in Orange Beach and May 2nd - 10:00am at the Auburn Shellfish Laboratory on Dauphin Island.  Contact PJ Waters at 251-438-5690 for details and to reserve a seat.
WRATT Emission's Testing Schedule - The Waste Reduction the Technology Transfer Foundation has released their 2009 auto emissions testing schedule in jefferson and Shelby counties.  Check out the schedule at http://www.alabamacleanair.com/testing.html
Shoals Environmental Alliance Spring Nature Outings Schedule - Last week, The Shoals Environmental Alliance has released their 2009 Spring Nature Outings Schedule.  Visit their website at http://shoalsenvironalliance.netfirms.com  for details.