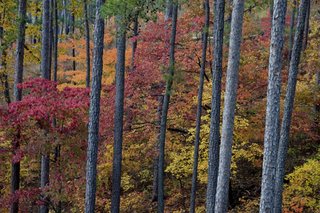 Executive Director
The Longleaf Alliance, Inc.
            The Longleaf Alliance, Inc. (LLA, Inc) is seeking a Director to lead the organization as it moves forward as a 501(c)(3) organization.  The mission of the LLA, Inc is the restoration of longleaf pine ecosystems and their social, economic, and ecological values as a significant component of the southeastern forest landscape.  This established mission has been and will continue to be accomplished by working closely with a wide range of constituents – forest landowners, biologists, foresters, NGO's, and public natural resource agencies.  We seek a director to lead the LLA, Inc through a major program-building phase as the organization increases its capacity to interact with a variety of existing partnerships and to form new partnerships.
            The LLA, Inc seeks an experienced, dynamic and collaborative leader who has a minimum of 5 to 8 years experience with managing non-profit natural resource conservation focused organization(s) and, at a minimum, an undergraduate degree.  The Executive Director must have an excellent personal and professional reputation and credibility in the conservation community, and have demonstrated the ability to create effective relationships with board and staff, landowners, donors, state and federal agencies, NGO's and other key constituencies.  This new position requires strong organizational, supervisory, and interpersonal skills, as well as excellent written and oral communication skills.  The ideal candidate would have experience in:  fundraising, nonprofit management, and in natural resource conservation and/or land management in the southeastern United States.
            The Executive Director will be responsible for: 1) coordinating and leading fundraising efforts required to support annual operations through major gifts, grants, general support, and events; 2) acting as liaison to the Board of Directors; 3) managing staff, interns, and volunteers; 4) managing budget and finances; 5) working with researchers and outreach specialists to identify priorities related to longleaf and associated wildlife and ecosystem values and management; 6) seeking funding to support such research and outreach; 7) expanding public information efforts; and 8) interacting with new and existing partners in the longleaf conservation effort.  The Executive Director will report to the Board of Directors of the Longleaf Alliance, Inc.
            Position will be located in Auburn, Alabama or other location agreed upon by the candidate and the Board of Directors.
            Salary will be commensurate with experience and includes an appropriate benefits package.  Send resume, cover letter, and three references to:
Rhett Johnson, President
The Longleaf Alliance, Inc.
13693 Pine Forest Road
Andalusia, AL  36420